Here are some key items that are affecting Home, Auto & Business Insurance.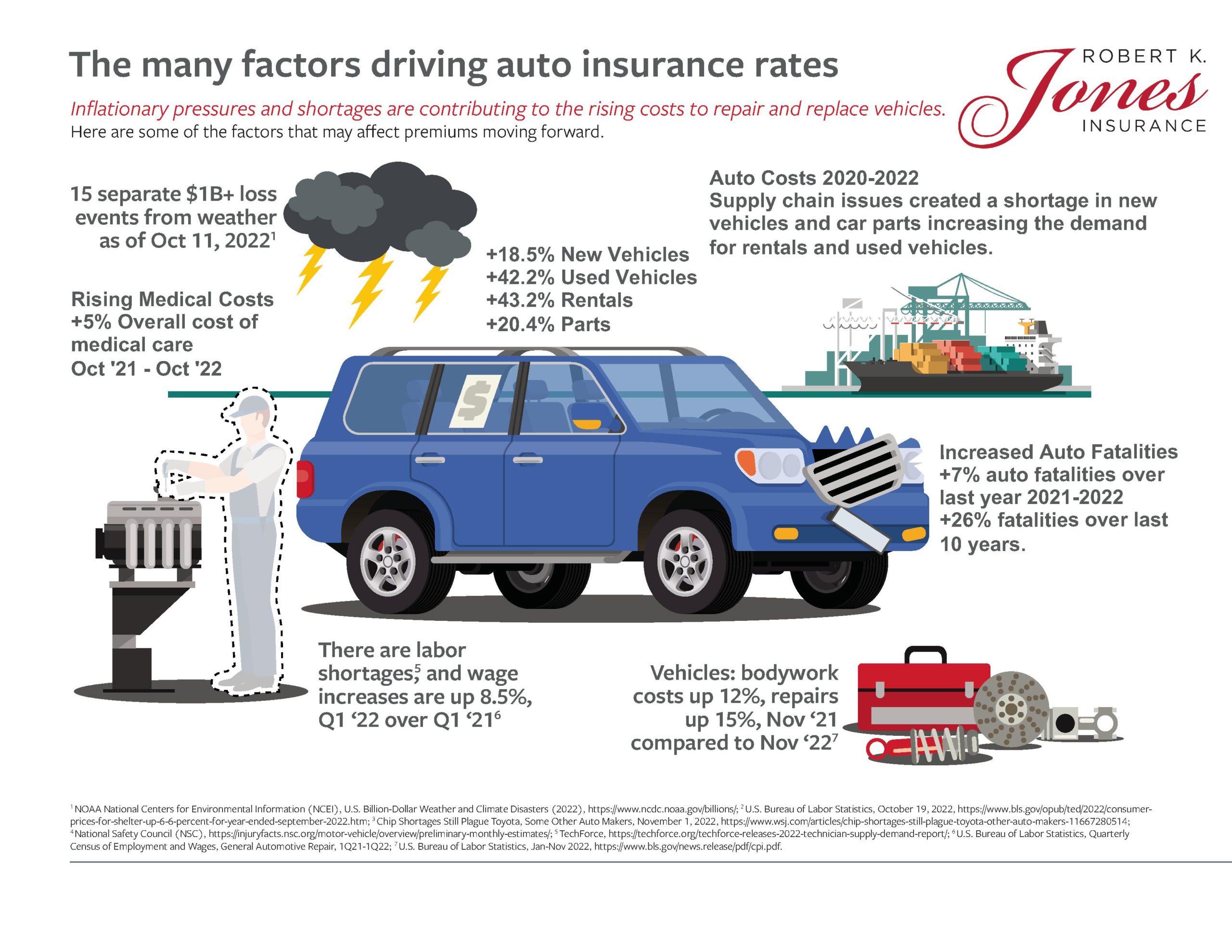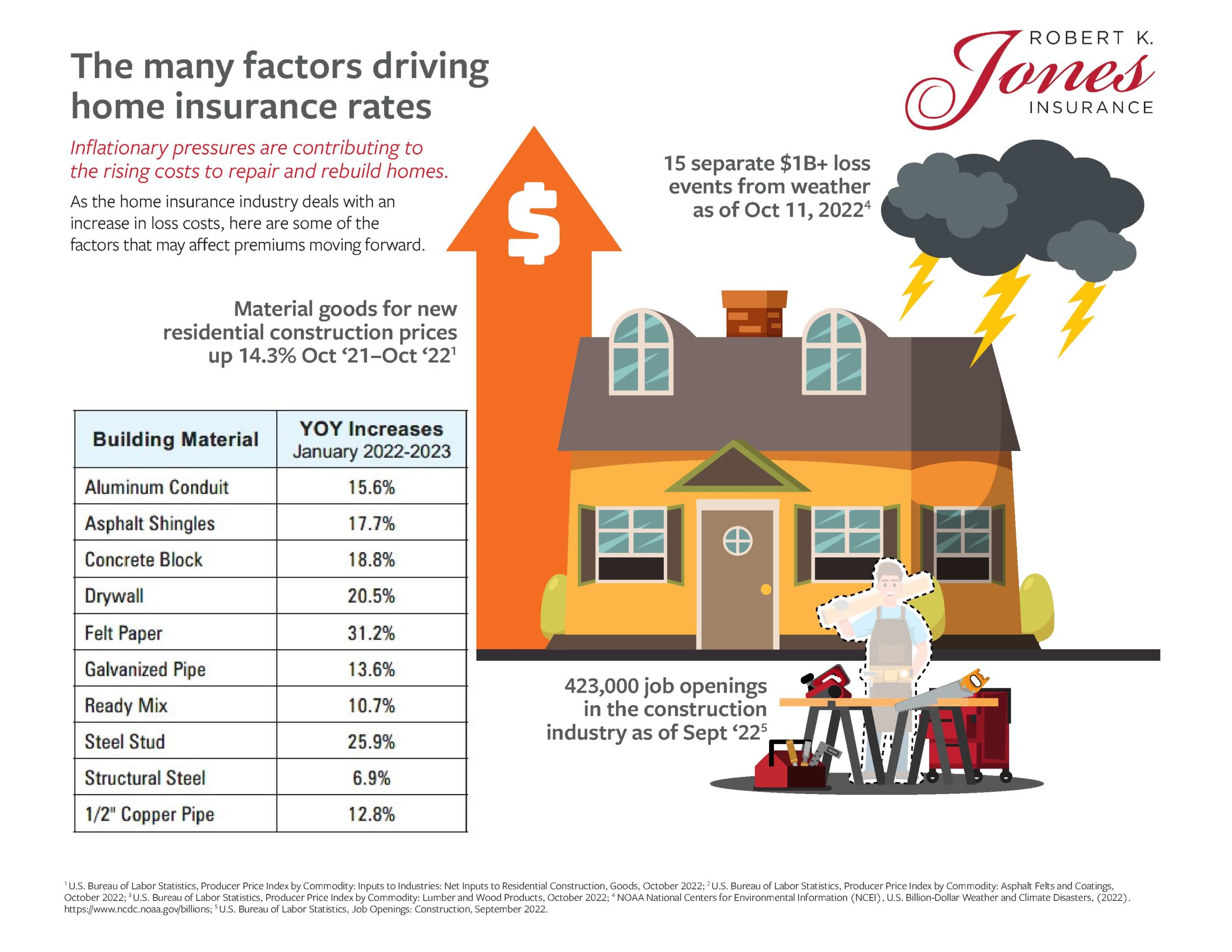 This is not an attempt for you to feel sorry for the insurance company, but we are simply trying to explain why rates are increasing.
Inflation – All carriers are catching up on inflation.  Key factors include:
Inflation if affecting all companies.  In response they have all created pages to share what is causing rate increases.